STUCK FOR CONTENT IDEAS? LET ME HELP...
Just as you work hard at building your business and brand, your content needs to work equally hard at representing what you're offering. As you read this post, consider how each of these points is relevant to your business and how can you apply these strategies to elevate your own content. It's so worth it!
1. Flat lays
Pull together the details behind your day-to-day life and lay them on a table, floor, rug, bed or desk. Try to use your brand colours or similar colours, interesting textures and items that look good together. Then move things around and tweak until it clicks. Dah dah!!! A flat lay is a great way to fill a gap in your Insta-feed by giving an aesthetically pleasing snapshot of your business and what you get up to day to day.
2. Coffee thoughts
This one is great if you need reoccurring content and want to build a relationship and consistency with your audience. It provides a simple, effective way to tell your audience what you are thinking or what you are up to each day. Obviously, the location, thoughts (and mug) will change, but the consistency means your audience builds a relationship with you.
3. Your working space and environment
Whether you offer a service or a product, any 'behind the scenes' snippets make for great content. As a customer I like to know what I am buying, so whether I'm looking to join a yoga class, go out for dinner, or buy a candle, I like to know what the yoga studio or restaurant looks like, or see where the candles are made in the workshop.
4. Testimonals
Testimonials are crucial to helping develop trust and credibility with your audience. If you are looking for an aesthetically pleasing way to post them as content, use ambiguous but beautiful imagery behind them. Keep the image in line with your branding and then layer the testimonial on top.
Testimonial from Move with Mecia layered over an image from her shoot.
5. Quotes
Everyone loves a quote. Some a cheesy, some are iconic and some are a bit naff…but if it speaks to you and it speaks to your audience then its great content. Keep a bank of quotes saved in your camera roll and next time you are stuck on what to post – pull one out.
6. Website video scroll
It is so easy now to screen shot or screen record on iphones, Mac's and tablets – record a scroll through of your website and use it as content. Keep it short and sweet and only show the best bits – but that should be enough to capture your ideal clients attention and send them searching for me. The perfect post to help drive traffic to your website.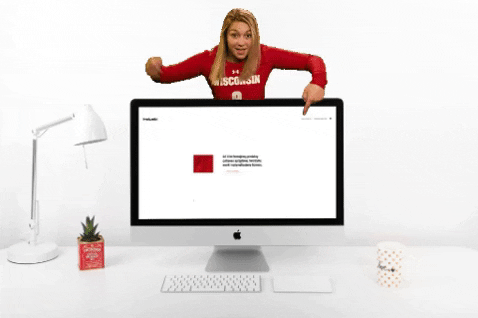 7. Selfie
Get ready for a RANT!!! Selfies are NOT cringe!!! You are worthy of your Selfie!!!
Yes they might take 100 times to get it right (guilty as charged) but they show YOU!!
And ultimately that is what your audience wants to see. Notice the difference in engagement between a regular post and a post of you – enough said!! You have to get in front of the camera – People Buy People – it isn't optional. However you look, whoever you are, however you feel about the way you look – people want to see you. And you deserve to be seen!!!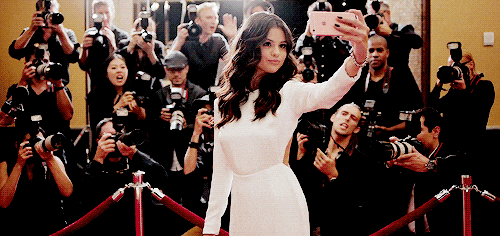 8. A bit about you – a trip or place or with your family
I have a personal Instagram account and I have one for my business. I like to keep the 2 separate – but occasionally I try to feature a bit more about me as a real human being. I would much rather buy from a person I know and like than a brand I know nothing about. You can be selective about what you share but try and give a little more insight into you as a person – a family snap, a holiday snap, you doing a hobbie or at a social enagment.
9. BTS - Behind the Scenes
Behind the scenes gives a lot of insight into your offering. How do you make your product? How do you prep? What do you do on the day to day? All this content builds the story behind the brand.
Bertie and British - candle making process
10. Your product or your ideal client
This is sometimes easier said than done and you obviously have to feel comfortable asking but having a photo with your client or whilst you are working with client is great content. It is you in action and that is the good stuff!! Similarly – if you sell product, show it being used in its full glory. I'm far more likely to buy a candle if I can see it burning beautifully in a low lit room on a table with a cosy rug and fire in the background, than I am when it is unlit on a cold white shelf.